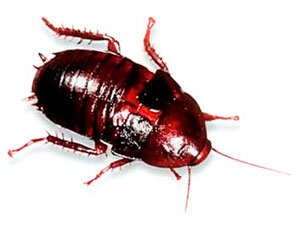 Most of the time people suffer from various types of diseases and infections, but are not able to identify that how did it happen. So, to solve this problem, different types of experiments took place and it has been observed that cockroaches and flies are the root cause of this problem. So, if you think that your house is prone to cockroaches then you must follow some remedies to take them out. They are mostly found in moist areas and other places such as pipes, dustbins, drainage areas and many more.
Different types of home remedies for getting rid of cockroaches
There are different types of cockroaches and each has their own traits. Some mostly found cockroaches are American, German, Asian, brown banded and smoky cockroaches. There are different ways through which you can rid of them such as pest control or with the help of trapping machines. In fact, there are many home remedies also, that you can follow, some of them are as following:
Ammonia solutions: This is one of the best way through which you can get rid of the cockroaches. All you need to do is mix just one cup ammonia solution in water and flush it in the pipes, sinks and other watery areas. It has a great smell, due to which all the roaches will disappear from sewers and pipes.
Garlic: Although, garlic is a cooking ingredient but it can used for removing the roaches. It has a very strong smell which roaches cannot bear. You can use garlic either in its original form or can make its powder for sprinkling. For better and effective results you can use garlic with bay leaves.
Sugar and borax: Borax will not only help in controlling the number of cockroaches, but it can also be used for other insects as well. It dehydrates the exoskeleton of pests which damages the digestive system. You can also add sugar in it, as it will help in attracting the roaches.